The key to being consistent with any endeavour in life is the ability to form good habits. On average, it takes 66 days before a new behaviour becomes automatic but we can fall out of good habits much quicker than that!
Playing our instrument regularly is the key to developing as a musician and not doing so is the biggest road block there is to getting the most out of your lessons. Our School Principal Joe has put together his top three tips to ensuring you progress on your instrument in the time outside of your one-on-one lesson. Guidance within your music lesson is incredibly important to ensure your technique is correct, but time spent with your instrument at home during the week is where most of the progress happens.
Play, don't practice
Taking an honest look at it, for most people practice is, well, boring. In sport we practice during the week for the big game on the weekend, but when we don't have a big game or big performance to be practicing for, it can be very hard to stay motivated and on course. It is imperative that we still allow ourselves the reward of just playing music for ourselves or performing for others, otherwise what is the practice really for? Make sure daily, weekly or fortnightly you let yourself play a piece you're comfortable playing so you get to experience what it's all about! Don't get stuck doing nothing but practice, make sure you get to just play! And remember, always let your Maxx Music teacher know if there's anything outside of what you're currently looking at in lesson time that you'd like to work on. When you're studying something that really intrigues you, the increased sense of self-motivation can work wonders for your development.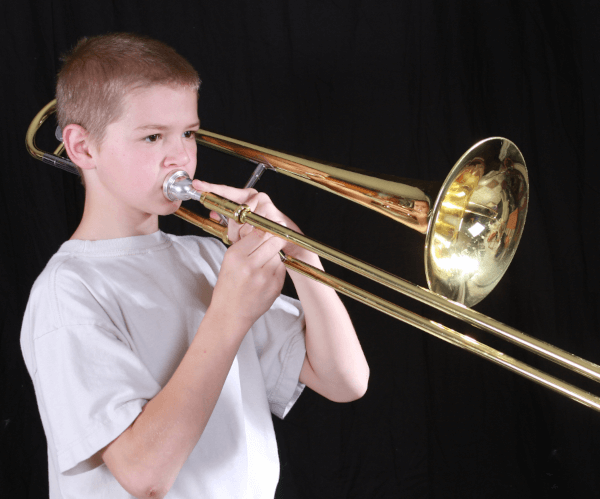 Removing Small Inconveniences
Let's set the scene. Having finished watching an episode of your favourite show you get the call "dinner is in ten minutes". As a budding young musician what is the perfect use of this time? You guessed it, practice. But you look to the piano and realise your book is still in a bag in the car, or you go to pick up the guitar or violin but it's all packed away in its case. These very small inconveniences can be enough for your brain to say "oh no its too much effort for today", and to stop practice from happening, even for me in my time as a Masters student let alone for younger musicians!
These small roadblocks can be easily avoided with a few simple steps! When you get home from lessons, the first thing you should do is put your book back on the music stand and have your instrument out on a stand ready to play! Nothing increases practice levels like accessibility. If you can be playing your instrument within seconds of having the idea or realising you have time, you are much more likely to actually start playing than if it will take you a minute or more to start playing. Not to mention the hundreds of times I have ended up practicing when I had no intention to, I was just drawn in by seeing my instrument sitting there! If you need an instrument or music stand to help with this, our store is the place to go! Remember current Maxx Music students get a discount on items in store!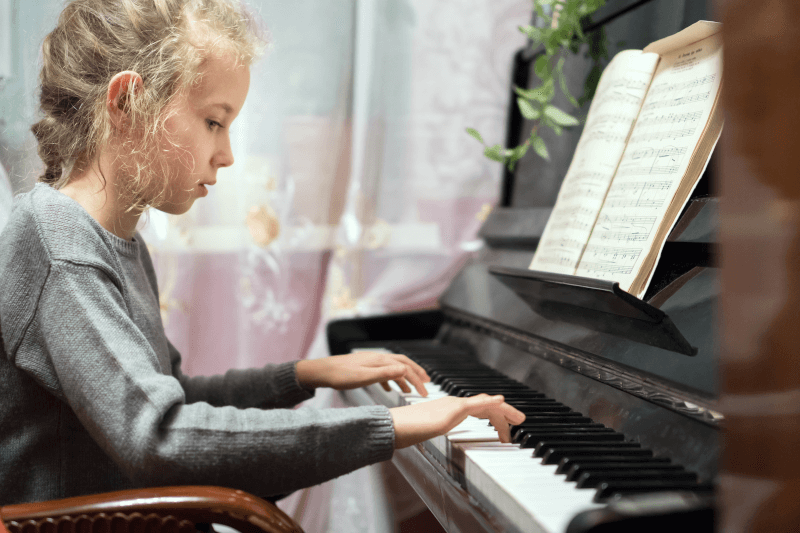 Aim Small, Win Big
Along a similar thread to the last tip, the biggest hurdle to most tasks is actually just starting. Once you have picked up the instrument and have started playing the time with fly by and your practice will flow effortlessly. We often talk about wanting fifteen or thirty minutes plus at a time, which can initially feel too big to commit to. If you set yourself the task of playing for one minute, once you are with your instrument I bet that most of the time you will end up playing considerably longer than one minute. Don't let the idea of perfect practice be the enemy of good practice, and any practice is better than none at all! Especially in the early years of our playing, nothing is more valuable than just spending quality time with your instrument so getting your hands on it and playing is the most important step.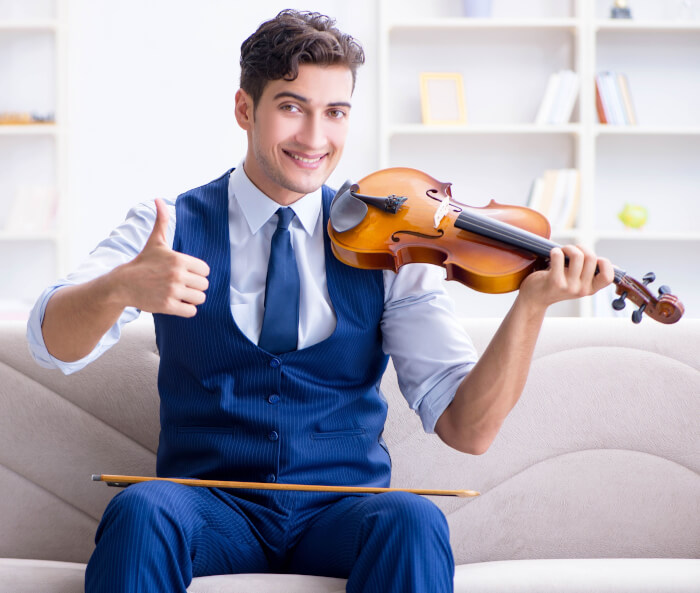 To sum up;
Let yourself just play, don't always feel it is 'practice'
Have your instrument and sheet music/book always ready to go
Aim to play for at least one minute and the time will flow from there
Enjoy your music and you will develop your skills rapidly!