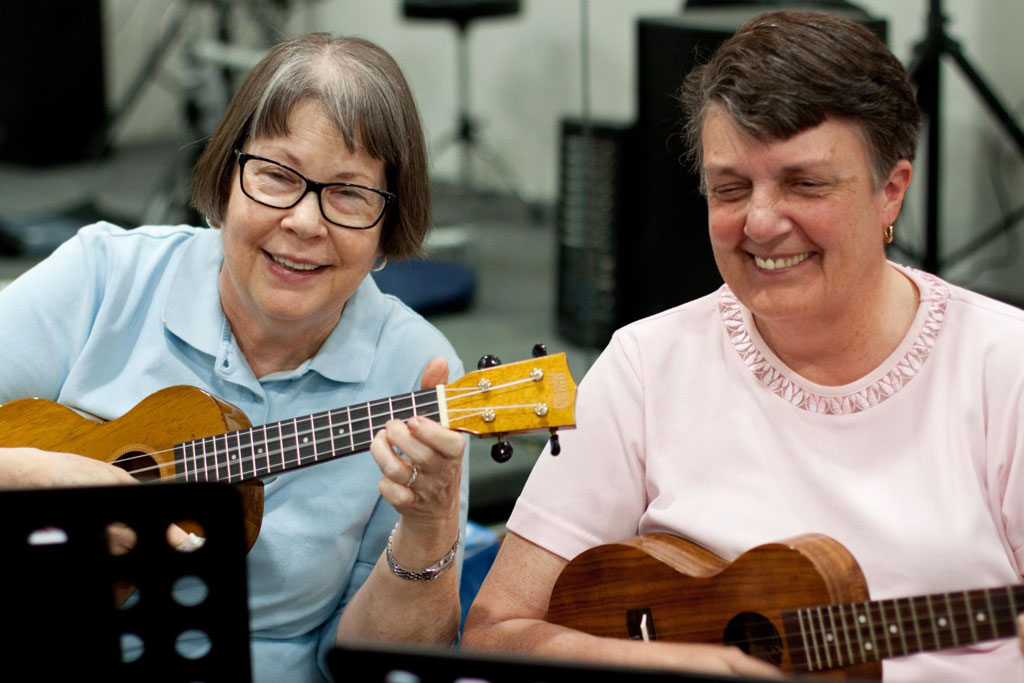 Ukulele Group Lessons Rouse Hill
Maxx Music Ukulele Groups (M.M.U.G.s)
At Maxx Music we love the ukulele! The ukulele is a great introduction to music for both children and adults. They are fun, easy to get to grips with and won't break the bank if you decide it is the instrument for you! The ukulele is also a sociable instrument, meant to be learnt and played as part of a group. 
With Maxx Music's ukulele groups, you don't need to have played the ukulele before or be able to read music. We even have a limited number of ukuleles you can borrow for the first couple of lessons while you find your feet. New members always welcome.
As a registered Creative Kids provider, you can use your $100 Creative Kids Voucher towards these group sessions.

Due to current Covid restrictions our group lessons are on hold. If you would like to be informed when they start up again or any further details, please send us a message or give Sally a call on (02)8882-9491.

CASTLE HILL
3 PACKARD AVENUE CASTLE HILL NSW
(just off Victoria Avenue)
 
ROUSE HILL
ROUSE HILL TOWN CENTRE 10-14 MARKET LANE
(near Rouse Hill Medical Centre)