Private piano/keyboard lessons at Maxx Music Castle Hill and Maxx Music Rouse Hill
Congratulations on taking the first step to realising your dreams as a pianist.
Maxx Music Lesson Schools in Rouse Hill and Castle Hill are recognised as the largest Music School in Sydney, providing piano tuition to students of all ages from 5yrs + to adult and all levels from beginner piano to advanced piano lessons.
The piano is a very versatile instrument which can play an essential role in ensembles of all genres from classical to jazz and pop.  The piano is also beautiful when played as a solo instrument. Learning to play the piano can be a great way to discover music, allowing the student to play recognisable tunes within the first few lessons, making it one of the most accessible instruments to learn.  Whether you want to be the next Elton John or play as part of your mate's band, Maxx Music can help you achieve your goals.
HOW LONG IS A LESSON?
Lessons are available in 30mins blocks.  We have found that a 30mins lesson provides enough material for students, with otherwise busy lives, to keep them stimulated between lessons and progressing at a sustainable pace.  For those who are wanting a more intense program, hour long lessons are available.
DO YOU OFFER GROUP LESSONS?
No.  We don't offer group instrumental lessons.  We find that people learn more quickly and consistently in a focused one on one environment.  By offering one on one lessons it is possible to individually tailor all lessons for the student. Our school holiday program often offers opportunities for piano students to play in bands and other music ensembles.
HOW OLD SHOULD MY CHILD BE TO TAKE PIANO LESSONS?
It is our experience at Maxx Music that children need to be of school age to achieve the best results from their piano lessons.  However, there are always exceptional cases. Adults and mature aged students are encouraged! Currently our youngest student is 5yrs and our most senior student is a sprightly 70 years of age.
DO STUDENTS GET THE OPPORTUNITY TO PERFORM?
Yes.  At Maxx Music we know that performing is a really important element of learning to play an instrument or sing.  We have a small workshop/performance space called The Session Space at Rouse Hill which we use for small recitals for younger or less experienced students.  In addition, we also have a showcase performance once a year where more experienced students can perform. 
DO I NEED MY OWN PIANO?
Yes.  You will require your own piano or keyboard to enable you to practice between lessons, thereby maximising your progression.  
I CAN'T AFFORD/DON'T HAVE ROOM FOR A PIANO, CAN I GET A KEYBOARD INSTEAD?
Yes!  Our knowledgeable, experienced sales staff in Castle Hill and Rouse Hill stores will be able to help you find the right instrument for you.  Don't forget, as a student of Maxx Music, you receive a 10% discount on all store purchases! Alternatively, why not consider renting an electronic keyboard from us.  Contact us for details.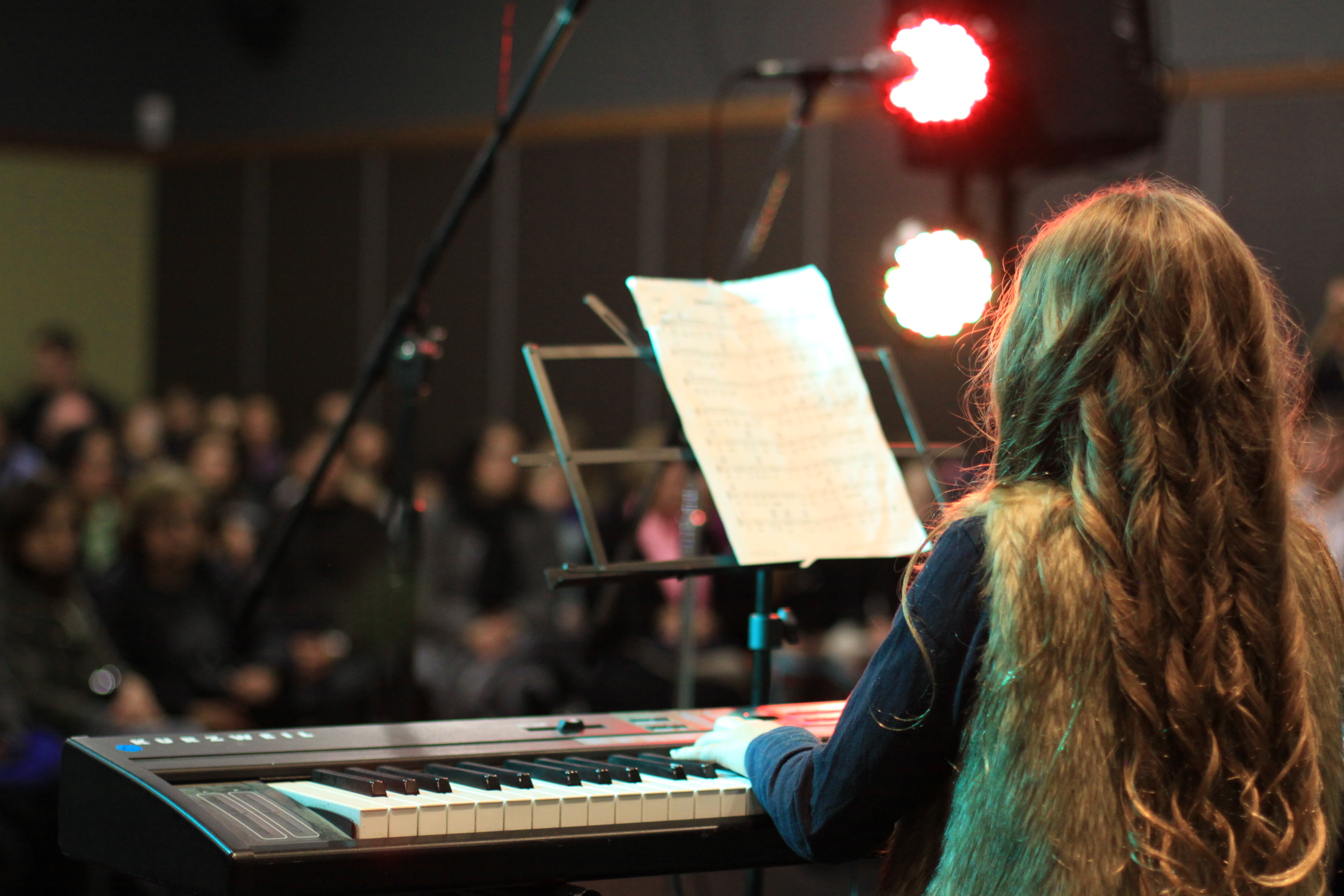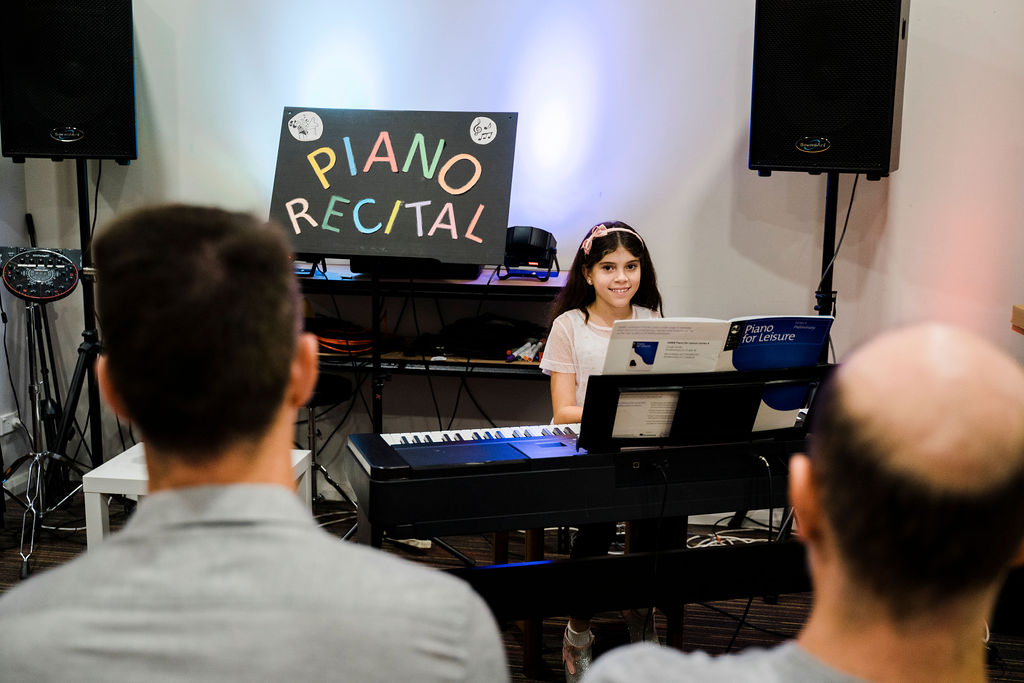 WHY YOU SHOULD TAKE LESSONS WITH MAXX MUSIC? 
Over 10,000 students can't be wrong!!
At Maxx Music we understand that choosing the right music school for your piano lessons in North West Sydney is a very important decision.  To get the best results from your piano lessons, or your children's piano lessons, you require skilled piano teachers who can guide you to realise your goals in your chosen instrument.
Many of our teachers are professional, working pianists, not only skilled in their instrument but as performing entertainers.  All of the Maxx Music piano teachers have achieved a minimum of AMEB Grade 8 in piano, with many of them continuing to achieve their AMEB Associate of Music diploma or Degree in Music.  All Maxx Music piano teachers have also undergone and passes a rigorous induction to ensure you the best outcomes for your investment.
I have a Creative Kids NSW Voucher.  Can I redeem it at Maxx Music?
No problem!  As a registered Creative Kids provider you can use your voucher towards the costs of one on one guitar lessons (minimum 4 lessons), our one-day holiday workshops and our weekly groups and classes.  Just print off the voucher and bring it in with you.  We'll also need your child's birthday so that we can redeem your voucher. 

Frequently Asked Questions
Maxx Music offers private piano lessons for students of all ages and ability. As the lessons are on a one to one basis, our tutors are able to make the lessons fun, age appropriate and can ensure that the student progresses at a speed which works for them.
Lessons are offered in two convenient locations – Castle Hill and Rouse Hill. Each location is well serviced by public transport and has ample parking.
Lessons can be booked in 30mins blocks which, in our experience, is the ideal lesson length to maintain concentration and maximise results. For more advanced students and those studying for exams, longer lessons can be booked.
All Maxx Music tutors are suitably qualified to help students achieve their musical ambitions, with many of them having studied music to degree level or higher. Equally, many of our tutors enjoy highly successful careers as professional musicians.
All Maxx Music teachers have current Working With Children checks, as a legal requirement, and are trained in our Child Safe policies, procedures and good practice.
For those who would like to formalise their music education, Maxx Music can help you study for, and pass both AMEB and Rock School Exams. Follow the links to discover more about this.
Maxx Music offers regular opportunities for students to perform for friends and family.
Maxx Music offers a selection of payment packages to suit all budgets, offering discounts for bulk lesson purchases.
Maxx Music offers a generous Make-Up Policy.
As a Creative Kids Provider, Maxx Music is able to accept Creative Kids NSW Vouchers as part payment towards a minimum of four private lessons.
Contact us for details of costs and introductory offers.
Child Safety
At Maxx Music, we take the safety of children in our care very seriously.  Maxx Music is a Child Safe Organisation.  This means that, as well as our teachers all having valid Working With Children Checks, we have clear and robust Child Safety Policy and Guidelines.
Do you offer Group lessons?
No.  We don't offer group instrumental lessons.  We find that people learn more quickly and consistently in a focused one on one environment.  By offering one on one lessons it is possible to individually tailor all lessons for the student. Students are offered the opportunity to play in a band or other ensemble in our School Holiday program, providing them with a new perspective and motivation for learning.
Do I have to read music?
At Maxx Music we believe that, for students learning the piano, it is essential to learn to read music to offer them the greatest options as their playing progresses and develops.  Our experienced piano teachers will teach students to read music in a simple and fun way, whilst also developing good playing technique from the beginning.  
Can we take exams?
Yes.  Maxx Music can help you study for, and pass both AMEB and Rock School Exams.  Visit our Exams pages to find out more.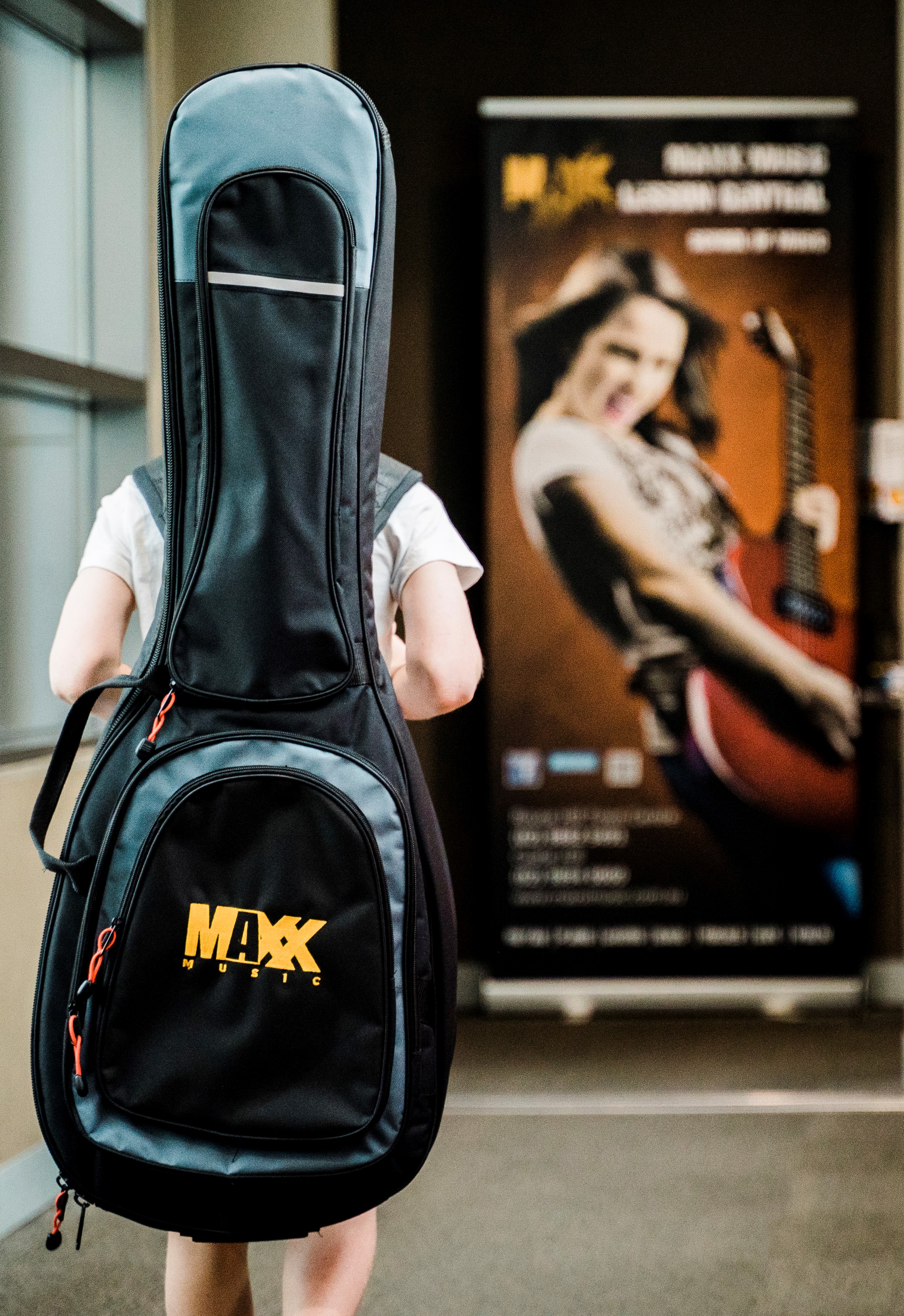 CASTLE HILL
3 PACKARD AVENUE CASTLE HILL NSW
(just off Victoria Avenue)
 
ROUSE HILL
ROUSE HILL TOWN CENTRE 10-14 MARKET LANE
(near Rouse Hill Medical Centre)