Hello! In this edition of the Maxx Music student newsletter we address our expanding teaching facilities, student performances, instrument care and maintenance, practice tips and our AMEB music examination programs. As always if you have any questions please chat to one of our lesson coordinators or to your tutor.
Term 2 Dates
With this term nearing its end, let's look ahead for some key dates for the near future!
Last day of lessons for Term 1: Thursday 6th April. No lessons on 7th and 8th due to Easter holidays
First day back for Term 2: Monday 24th April
Public holidays in Term 2: Tuesday 25th April (ANZAC DAY), Monday 12th June (Kings Birthday)
Last day of Term 2: Sat 1st July
Students on Stage
On the 4th of December 2022 we had our first Maxx Music Recital in a few years! Our performances were put on pause throughout COVID lockdowns and are now back up and running! We had 35 performers on stage at Dural Memorial Hall across piano, guitar, bass, vocals and violin. It is a nerve-wracking experience getting on stage in front of 50 onlookers but each and every student did well and should be proud of their achievement!
Now the main teeth of the pandemic we have are returning our focus to providing performance opportunities for our students. Recitals and concerts will be a part of the Maxx Music lesson experience moving forward! For more information contact our lessons team.

Check out this awesome performance from long term student Jordan Ly and Maxx Music longest serving teacher Funky!
Here at Maxx Music our core staff consists of many professional working musicians who all value the skill of live performance, and we understand this key element of music is only achieved through experience. We are excited to confirm that moving forward we will be providing performance opportunities on a Sunday afternoon near the end of each term! We will be looking to our teachers to put students forward so if you are interested please tell you teacher or your lesson coordinator that you are interested in performing and we will look to get you on one of the recital days!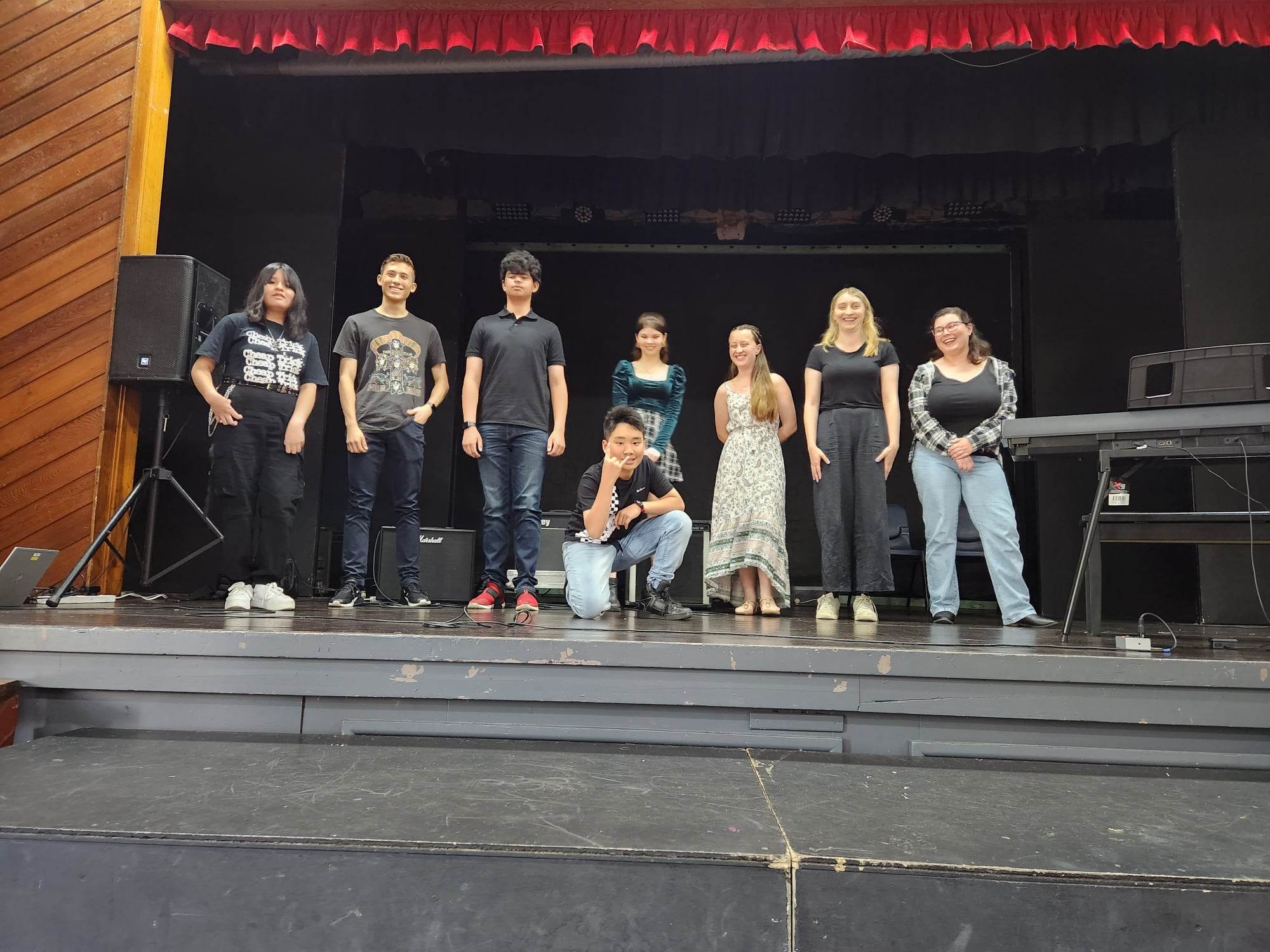 Here are one of the groups of Maxx Music students from our afternoon in Dural!
Our New Rouse Hill Lesson Coordinator
For our Rouse Hill students, over the last few years the magnificent Celina has been your main point of contact and the friendly face you see every week at your lessons. Unfortunately for us and for Australia in general, Celina's time in the country is coming to an end and in just a few short weeks and at the end of week nine she will be working her last day with us.  She has been phenomenal for this company and will be sorely missed.
You likely would have already met her replacement Blain, who has been in training at Rouse Hill for this term. Blain's infectious sense of fun and welcoming personality whilst working at Tee-Lish brownies below our lessons school at Rouse Hill is what told us he was the right person for the job! His exuberance has already brought a new energy to the waiting area at Rouse Hill and is further building on the fun focused vibe we like to have here at Maxx Music.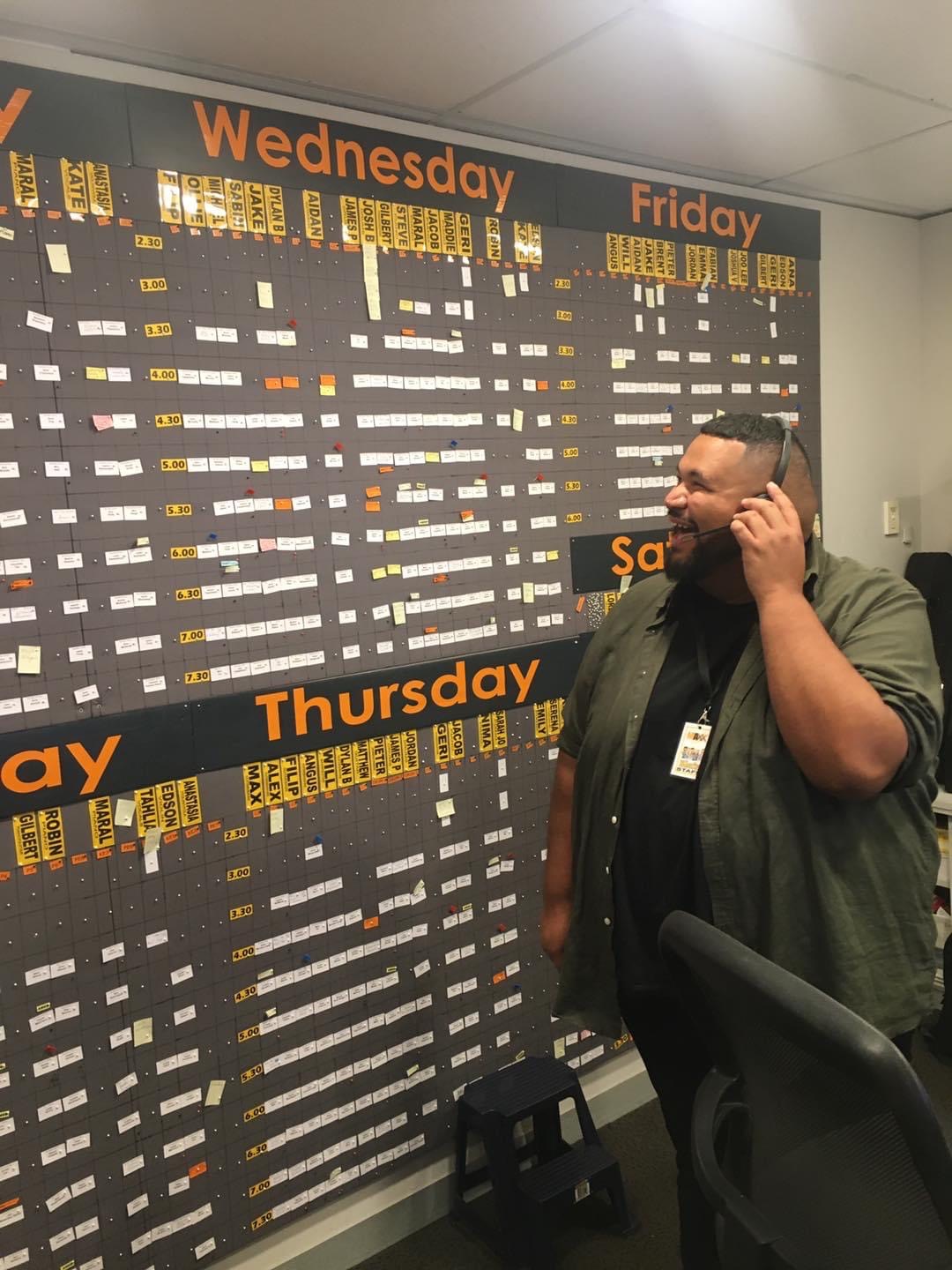 Music lesson coordinator Blain
Vote for us for Local Business Award
In the waiting rooms at both school we have scannable codes to vote for us in the Local Business Awards! Please scan and give us a vote when you have a chance. You can also vote HERE
Master Your Practice to Master Your Music
Private tuition plays a vital part in developing your musical ability as a skilled tutor is able to assess specific technical flaws and address in them in a way tailored to you and your learning style. They can provide guidance that puts you on the path to achieving your musical goals, and can ensure you are learning as efficiently as possible. Unfortunately, they are not a magical entity that will instantly transform each and every student into a virtuoso over night. The only person with the power to get a student to that level is the student themselves. Practice is the key to progress, and our School Principal Joe Macrae has outlined three simple tips that will help new music students find practicing easier and as a result, allow them to see improvements in ability and enjoyment levels. Check out his 3 Tips to Increase Practice Between Your Music Lessons!
AMEB Examinations
Our current cohort of AMEB students are in their final preparations for the upcoming exam. It has been a lot of hard work to this point and there is more work to come so keep at it! If you have any questions regarding the AMEB or wanting to be paired up with one of our specialist AMEB teachers, please get in contact with our lesson school on 9894 0000