Hi! Welcome to the first edition of Maxx Music's new quarterly student blog, designed to give students and parents helpful information as well as keeping you up to date with all that's happening across all our locations!
Lesson Facility Upgrades
A new rehearsal room is coming to our Castle Hill location. This will facilitate regular band development programs for our students. This will run along side our current studio facilities. Are you a student who wants to experience the recording process?
Contact joe@maxxmusic.com.au to book some time to record a song.
Check out what our teachers recorded in the rooms our students have access to.
Students on Stage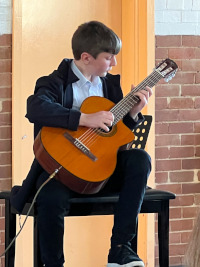 On the 25th of September we had a small performance opportunity for some of our AMEB students leading into their mock exams. Six of our students performed three of their exam pieces in front of family, friends, teachers and fellow students. Stamford Hall in Baulkham Hills was Baroque-ing and rolling (sorry, it had to be done) along with our amazing students who all proved they are in a great position to achieve fantastic results! This event rolled into a performance evening for several of Julian's students to celebrate his time as a teacher here at Maxx Music. It was a great day for all involved and more of these performance opportunities are coming in the near future!
Long term Maxx Music Student Josh Lambert has successfully launched his new YouTube Channel "The Music Dad" which features performances from himself and his talented children Christopher and Grace, who have all honed their craft here at Maxx Music!
Check out their incredible videos on his YouTube channel!
---
---
Guitarists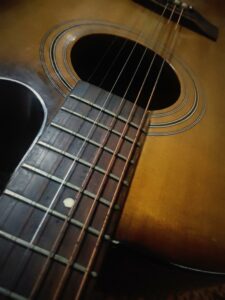 When did you last change your strings?
If your guitar strings have been on for too long you will notice a brown colour or rusty texture, notes can sound out of tune despite the tuner telling you they are not. This can lead to a dull sounding guitar that is hard to play.
If you notice any of these symptoms or your guitar strings have been on for more than a few months, talk to your teacher, or pop in to either of our stores and we can restring your guitar.
Strings being in good condition is essential to successful and enjoyable guitar playing!
Meet our Music Tutors!
The glorious man in the above thumbnail is Maxx Music's longest serving teacher, Chris 'Funky' Medina. Funky has been with us since 1684 and is part of the furniture at our Castle Hill Music school. As a guitarist he plays in various Rolling Stones shows around Sydney as well as multiple cover bands including Seattle Sound. Check out our Teacher gig guide below to find out when Funky and our other teachers are in action!
At Maxx Music we are always growing our pool of highly skilled teachers, and we are pleased to introduce you to our new team members!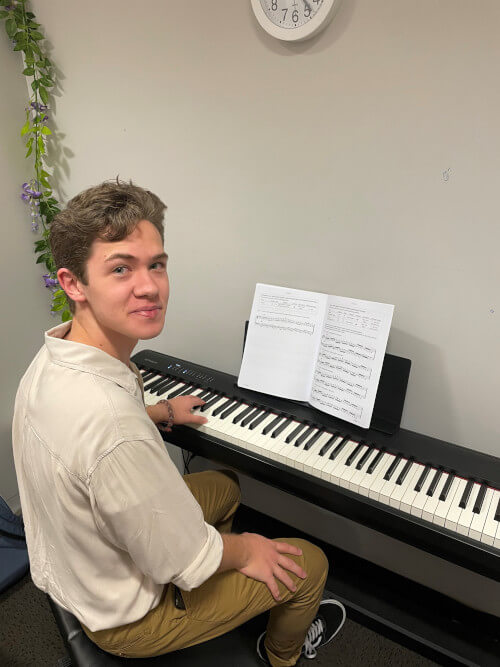 A new face at Rouse Hill is Gilbert, a highly skilled piano and guitar teacher who has a plethora of exam experience to pass on! Photographed here being interrupted whilst working on his AMEB Grade 8 piano exam.
Maral has also joined our team of teachers at Rouse Hill. She is a highly qualified piano teacher with years of experience teaching in Iran and Armenia. Expert knowledge of music examinations makes Maral a strong addition to our group of AMEB teachers. Check out our AMEB section below for more details about exams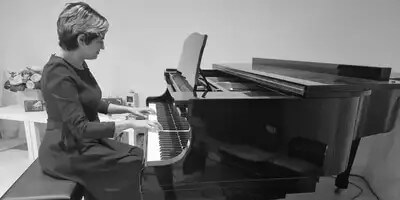 We would also like to welcome Jacob to our Rouse Hill school. Jacob is another highly skilled musician joining our AMEB team
Gig Guide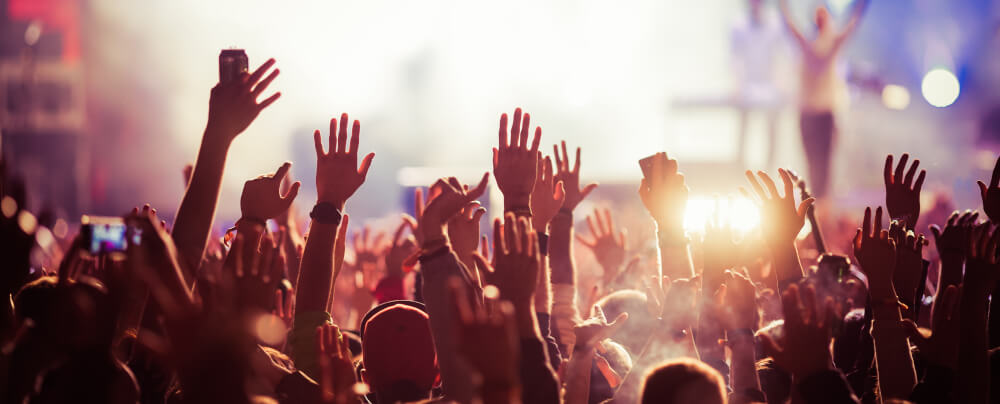 Check out some awesome live music in the local area in the coming weeks! Keep an eye out for some of our fantastic music tutors on stage! Contact us if you have any gigs you'd like to have put in our newsletter!
British India
The Brewery, 30/09
Ticketed, 18+
Acoustic Sessions
The Brewery, Sundays 12:00 – 3:30
Free, all ages
Sunday Sessions
Hills Club, Sunday afternoon
Free, all ages
Jazz at the Pines
Roughley House at The Pines, Dural
16/10 and 20/11
Ticketed, all ages
Chisel/Barnes and Dragon Show
Stonecutters Ridge Golf Club, 29/10
Free, 18+
Seattle Sound w/ Joe and Funky
Ettamogah, 22/10
Free, 18+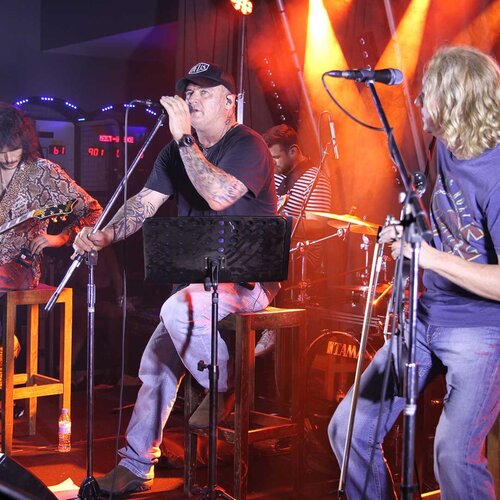 AMEB Examinations
Our AMEB students are currently putting the final touches on their pieces for this year's November exam. Best of luck to everyone taking part and for those interested in partaking in exams in the future, let your teacher and lesson coordinator know now so planning can begin for next year's exam!
Here's a video of Benji Baitch performing a piece from his recent Grade 1 Repertoire Exam for which he received an A!!
Unsure of what AMEB is?
There are two structures:
AMEB Comprehensive
A study of classical music that includes intensive study of technical work, aural skills and sight-reading alongside the learning of pieces. This traditional method of examination has stood the test of time and is the most popular exam style that AMEB offer. A 'Repertoire Exam' is offered by the AMEB which requires the performance of the pieces only with no additional components. Whilst available, Maxx Music advises against this abridged option to ensure the student is studying a balance of pieces and theory work.
AMEB Rockschool
Rockschool is an exciting option for those wanting to have a formalised study program in a more contemporary setting. This range of exams coming out of the UK is designed for those playing guitar, bass, drums, keyboards or vocals to study in a genre more familiar to them and allows structured and assessable learning in a more contemporary setting. It has the same components as the Comprehensive exam packaged up into an all-in-one book for each grade.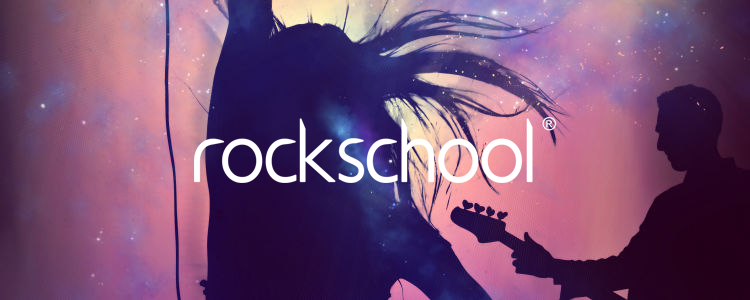 If you have any questions regarding exams, please speak to your teacher or to Joe, contactable through 9894 0000 or via email to joe@maxxmusic.com.au