GUITAR LESSONS CASTLE HILL & ROUSE HILL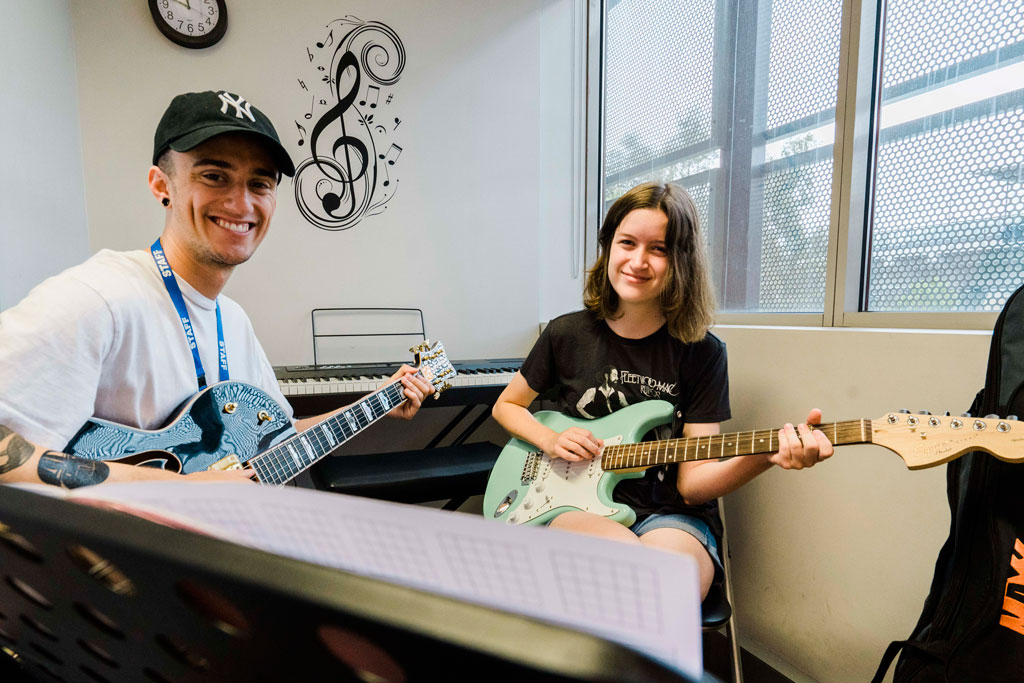 Guitar lessons for kids to adults
At Maxx Music our guitar lessons are one on one and tailored to help you meet your musical goals. We teach all age groups from kids (5+) to adults and levels from beginner to advanced. We have two convenient locations in Sydney's Hills Shire, Castle Hill and the Rouse Hill Town Centre.
Guitar teachers
With over 1000 students having music lessons a week, we have many guitar teachers. When you start guitar lessons our coordinators will help you find the right teacher. The matching between student and guitar teacher is one of the biggest things to consider. All guitar lessons are tailored to the students goals and requirements. We have teachers that cover all genres from Rock to Folk, Jazz to Pop, Punk to Heavy Metal and everything in between.
Guitar lessons from beginner to advanced
We teach from your first chord, note and riff all the way through to playing guitar in a band, recording and can even prepare and arrange official AMEB gradings. When our guitar students skills are sufficient we encourage them to take part in our school holiday programs that will give them the opportunity to play in a band, learn to write songs and even be part of their very own recording session.
AMEB and Rock School guitar grading
I

f you are interested in attaining nationally recognized certification, our guitar teachers can prepare, guide and arrange your AMEB and Rock School examinations. The Australian Music Education Board gradings are the national standard for qualifications in musicianship.

Notes and Chords have become my second language and, more often than not, that vocabulary expresses what I feel when language fails me
Music doesn't lie. If there is something to be changed in this world, then it can only happen through music
Music is a necessity. After food, air, water and warmth, music is the next necessity of life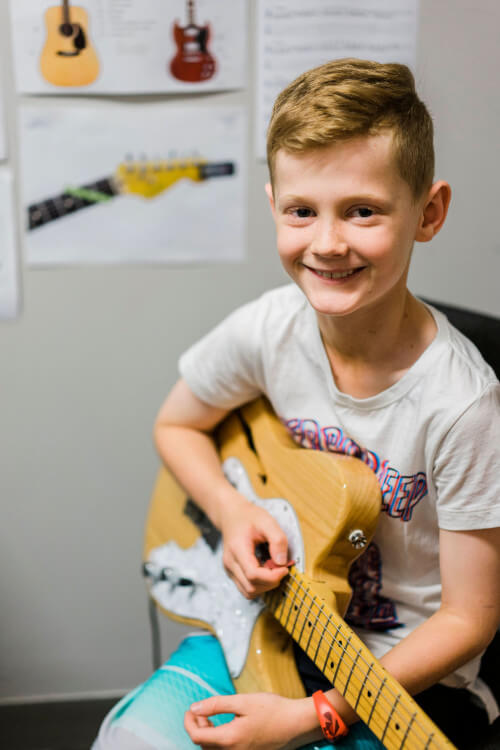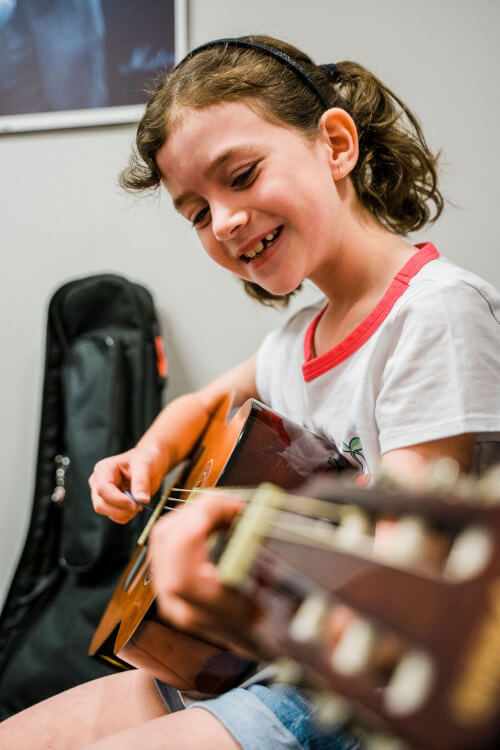 CASTLE HILL
3 PACKARD AVENUE CASTLE HILL NSW
(just off Victoria Avenue)
 
ROUSE HILL
ROUSE HILL TOWN CENTRE 10-14 MARKET LANE
(near Rouse Hill Medical Centre)