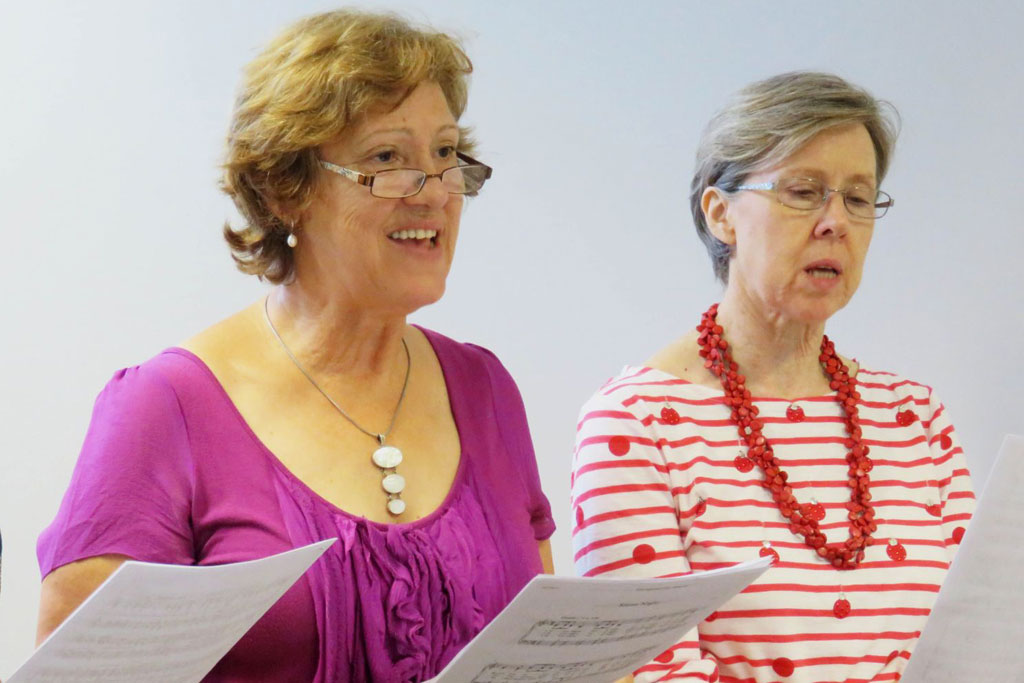 Due to covid the seniors music groups are not currently running.
Feel free to register your interest with the below form.
Making and Learning Music For Seniors at
Maxx Music Castle Hill and Rouse Hill
At Maxx Music we believe you are never too old to enjoy music and it is never too late to become a musician. Our Music for Seniors program is created to give people

over the age of 55yrs

the opportunity to meet like-minded people and to enjoy all the benefits that music can offer. Our groups are as much about the social aspects of music making as the music itself and are very friendly and welcoming. New members are always welcome. Why not join us?
Just Sing!​
Tuesdays 1pm
Do you love to sing rock, pop, gospel, folk and more?  If so, this is the place for you!  Join Just Sing! our friendly and welcoming group exclusively for adult singers. Never sung before? That's no problem. Come & Sing! is suitable for all abilities. New members always welcome.   Contact us to book your place.
Thursday Ukuleles 
Thursdays 11am and 1pm
Are you over 55yrs, play ukulele and looking for a sociable group, passionate about playing ukulele together, to join?  If so, Thursday Ukuleles is the group for your. Join Arthur Ongley from Parramatta and Hills Ukulele Network (PHUN) and the rest of the group for weekly ukulele fun.
​We play from a set of Songbooks put together by Arthur and members are also welcome to bring in and lead songs of their choice.  
​Our Thursday Ukuleles has been running since May 2017 and consists of friendly, welcoming groups who meet each week to develop new ukulele playing skills and techniques, to learn new songs and to have fun playing together in this sociable group.  New members always welcome.
FREE Absolute Beginners sessions 10.15am – 10.45am for the first two weeks of each term.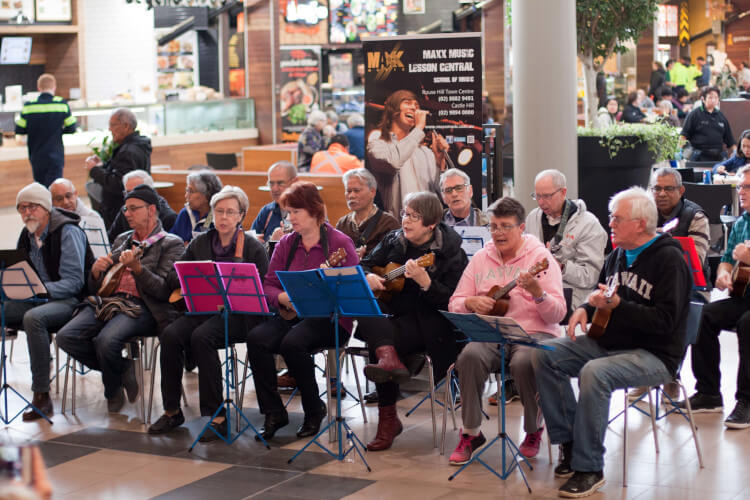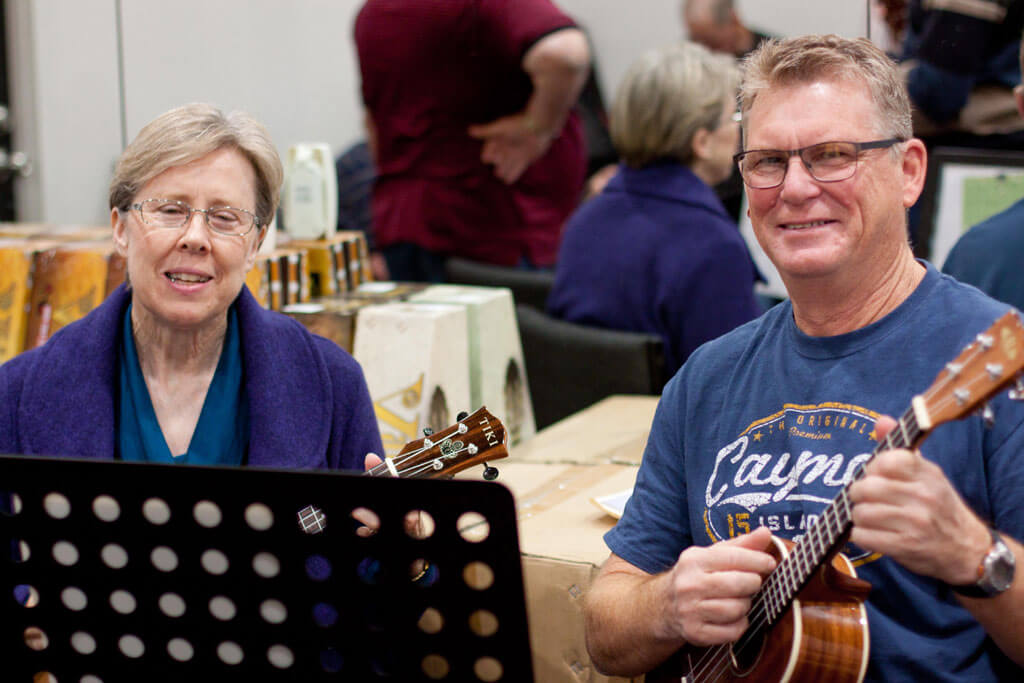 CASTLE HILL
3 PACKARD AVENUE CASTLE HILL NSW
(just off Victoria Avenue)
 
ROUSE HILL
ROUSE HILL TOWN CENTRE 10-14 MARKET LANE
(near Rouse Hill Medical Centre)