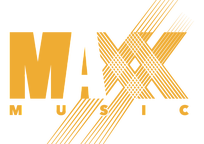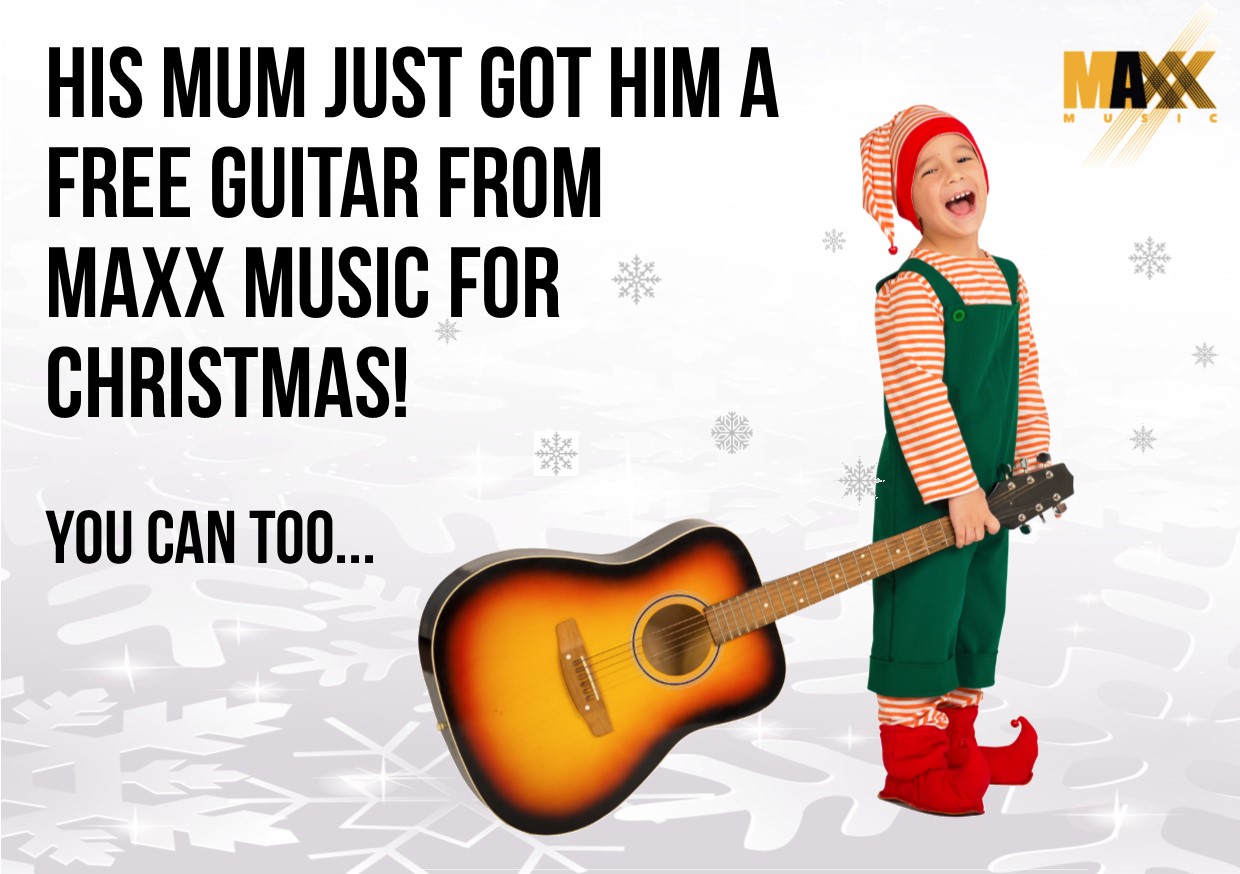 It's true! We are giving away instruments.
We are GIVING AWAY, FREE OF CHARGE a guitar pack valued at $125.00. The pack consists of one quality guitar valued at $105.00 plus a carry bag and tuner, everything required to get YOU started on your musical journey – total value $125.00.
What do you have to do?
Simple, just enrol and pay for 10 lessons at either the Rouse Hill or Castle Hill locations and the guitar pack is yours to keep forever.*
What if you want to learn an instrument other than guitar?
No problem, Maxx Music offers tuition for all levels in most instruments, including vocals, by highly skilled teachers, who are handpicked to be part of our team. If guitar is not your thing, you will receive a Maxx Music gift voucher to the value of $125.00 which is redeemable at either Maxx Music Rouse Hill or Maxx Music Castle Hill for anything in store except rental or hire. Simply pay for 10 lessons, receive your voucher and go shopping.
Instrument Giveaway Promotion Terms and Conditions
Offer open to NEW ENROLMENTS only.
10 lessons must paid for in full at the rate of $37.00 per lesson, total payment $370.00
The initial $370.00 is non-refundable. No exceptions.
This offer is not transferable.
Maxx Music offers the choice with this promotion of either a guitar up to the value of $125 or a Promotional store voucher with a retail value of $125.
The guitar included in the offer is subject to availability. Maxx Music does not guarantee that any particular brand model will be supplied, however, Maxx Music does guarantee any guitar supplied will meet the standards required for an entry level instrument suitable for beginners to learn and progress on.
Manufactures warranty applies to the guitar package
 The $125.00 Maxx Music Promotional Voucher is redeemable at either Maxx Music Castle Hill or Maxx Music Rouse Hill Town Centre only.
The voucher cannot be exchanged for cash.
As a promotional offer, the $125 voucher is valid for 12 months.
The voucher can only be used once and for the full amount of the voucher. No change can be given for any amount outstanding.
The voucher can be used to purchase any standard stock items at either Maxx Music Castle Hill or Maxx Music Rouse Hill Town Centre.
Vouchers cannot be redeemed against already discounted items, including internet price matching.
The voucher can be used as part payment against a more expensive item.
The voucher cannot be used against the monthly rental of instruments.
The voucher cannot be used to pay for further lessons.
When redeeming the voucher, the voucher must be accompanied with the purchase receipt and proof of identity
Lessons are weekly one on one, 30mins in duration
Lessons can be taken at either Castle Hill or Rouse Hill Town Centre Maxx Music Lessons Schools
The 10 lessons offer has a 3 year expiry date, however you must book the complete block of ten lessons when making the booking.
Once enrolled you are covered by our standard policies including Make Up lessons.
Maxx Music will make every effort to accommodate a time suitable to yourself, however the lessons are allocated on a first in first served basis.
This offer cannot be combined with any other offer